March 15, 2019
Lawrence County Amateur Radio Emergency Service (ARES) and the Southern Ohio Amateur Radio Association (SOARA) participating in the Ohio Statewide Tornado Drill, March 20th, at 9:50 AM.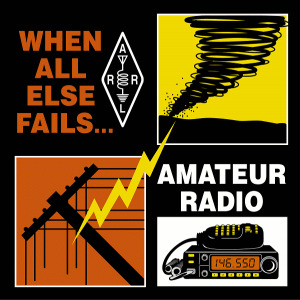 Eddie Jenkins, N8URU is the Lawrence County ARES Emergency Coordinator.
March 17-23, 2019  has been designated as Severe Weather Week.   
Excellent links that will help with your article:
www.weathersafety.ohio/springsummerweatherterms.aspx
The sponsors for the drill are:  Ohio Committee For Severe Weather Awareness and the State of Ohio Emergency Management Agency.
ARES members across the state will be participating in the drill by checking into their local repeater weather nets and reporting weather conditions to a net control operator.  The net control operator will subsequently  contact the National Weather Service (NWS) to advice of the current conditions in a specific area of the county / state.  A statewide DMR net will also be activated for simulated reporting to the State EMA as would be the case in a wide multiple county disaster.  The amateur radio operators are called Weather Spotters and are part of the SKYWARN team.  They are trained by the NWS. This function is an early warning with on the ground verification of severe weather. ARES members also report damage assessment to their local Emergency Management Agency and the Red Cross.
This is a DRILL which will be heard on the repeaters as not to confuse the public of an actual event.
Amateur Radio Operators are considered the backbone for emergency communications.  When all else fails there is Amateur Radio.
Michael Love, WB8YKS
SOARA / ARES
Ohio Section, PIO
Cell 304 638-7338